Kayak Instruction - Kayak Sea Skills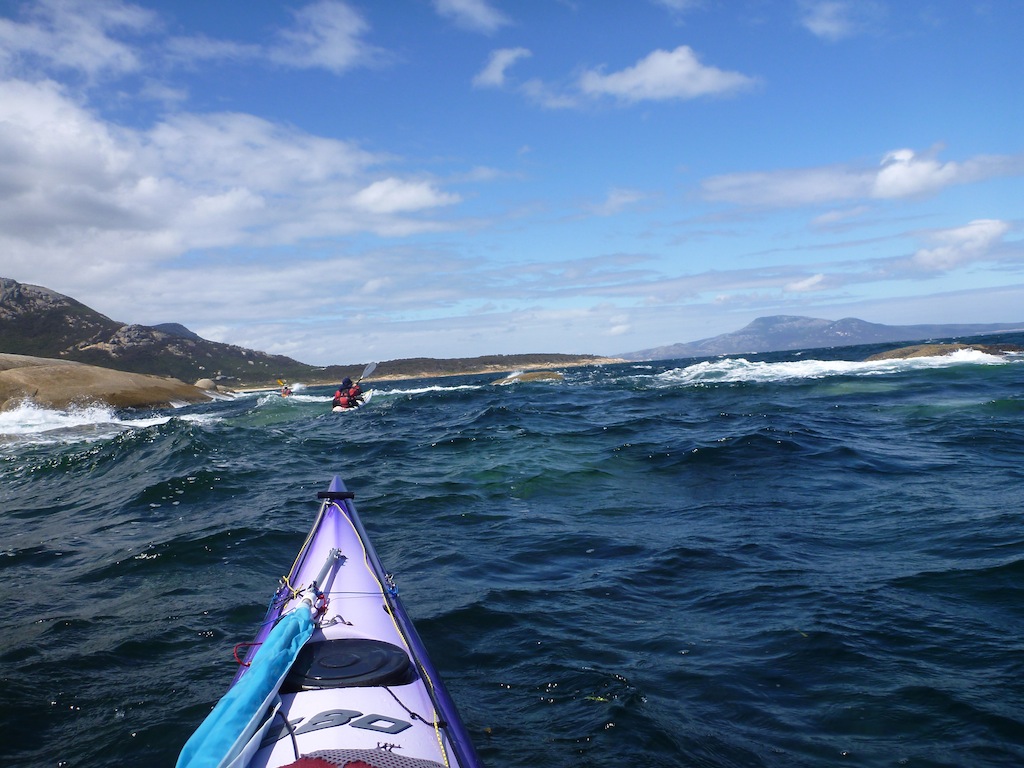 A full day of intermediate kayaking skills and fun to improve your skills and confidence for more challenging kayaking conditions.
The day focuses on skills for paddling a sea kayak efficiently in a wide range of conditions and learning safe and effective balance recovery techniques. Improved technique will also reduce the change of injury and see you get maximum health and fitness benefits from you paddling adventures.
Topics covered include:
Body rotation to develop a powerful paddle stroke
Edging to maintain kayak control in adverse conditions
Balance recovery techniques (or braces)
Wet exit and self rescue techniques
Location:
Sandy Bay
Time:
9.30am to 4pm
Cost:
$190 pp or $170 pp with your own sea kayak

2020/21:
Saturday 7th November
Saturday 20th February