Flinders Island Kayaking Exploration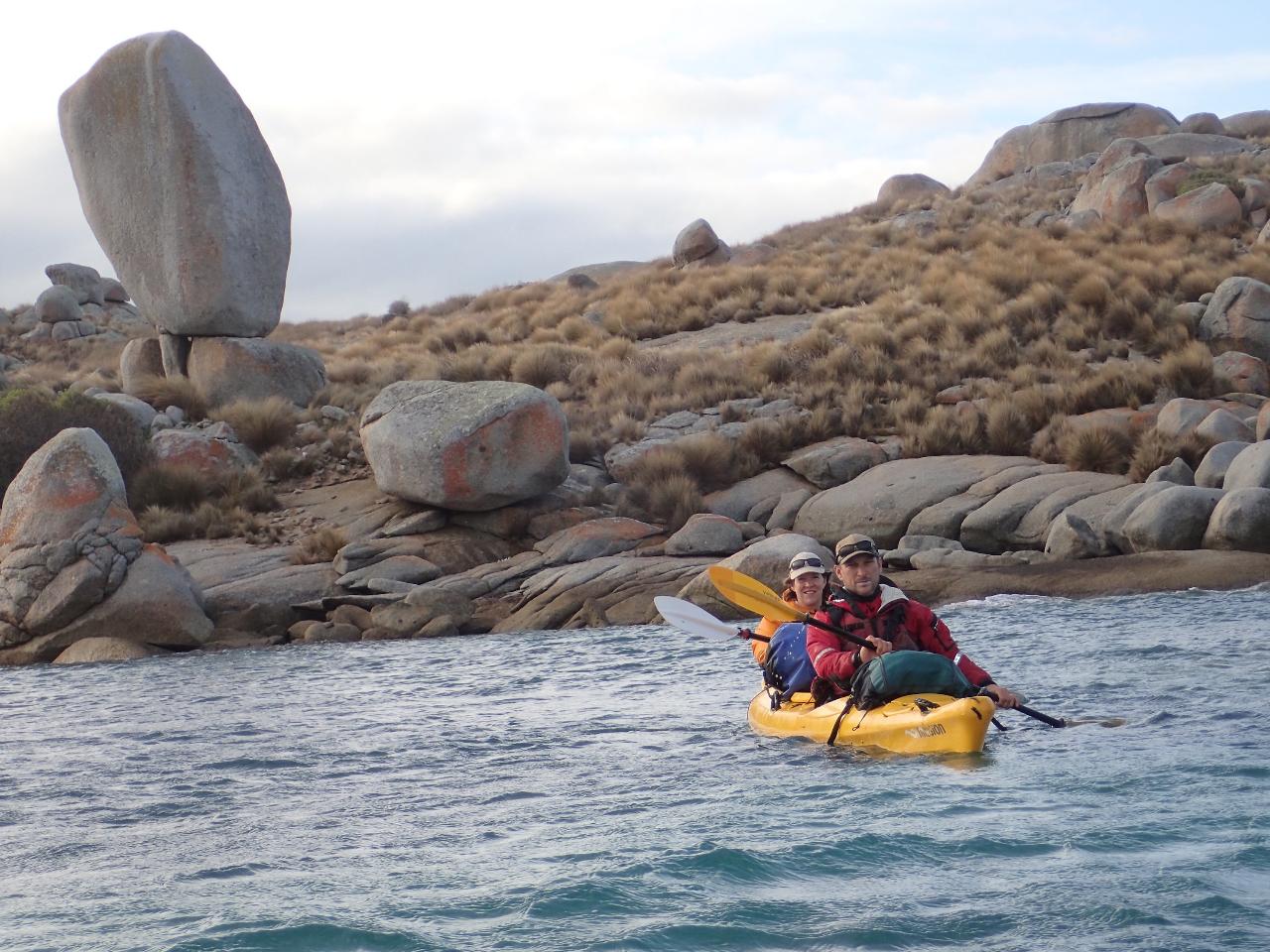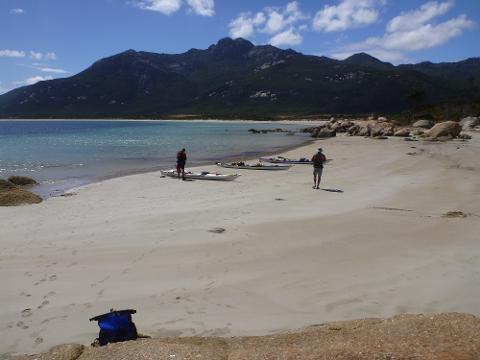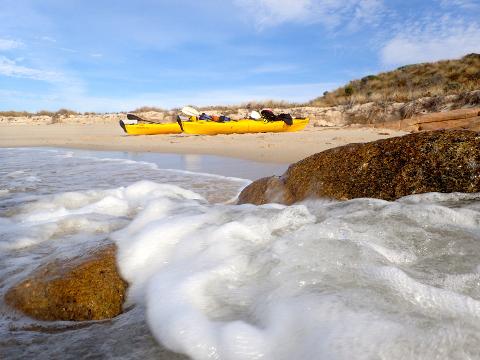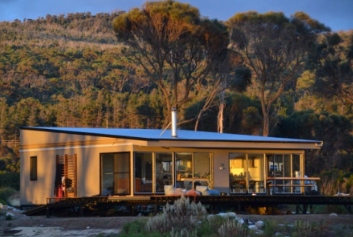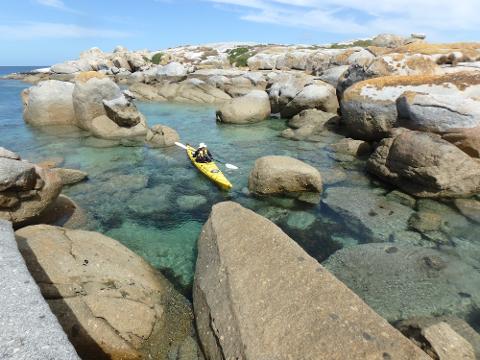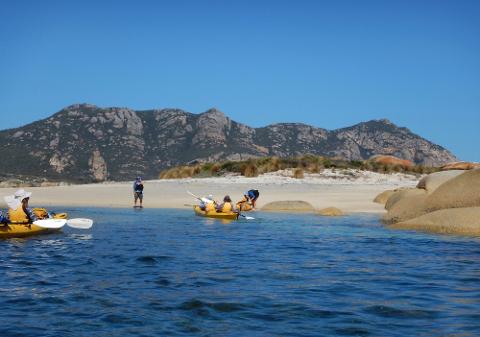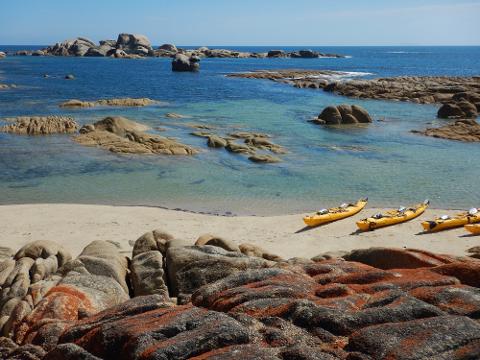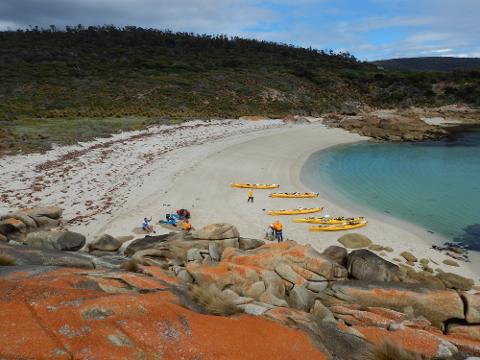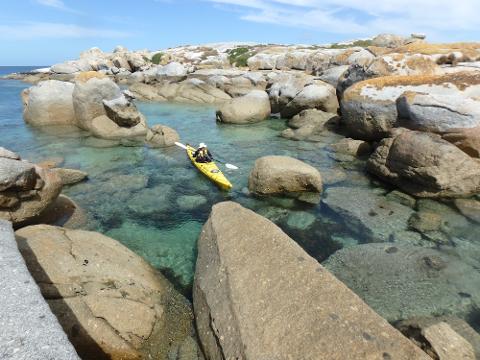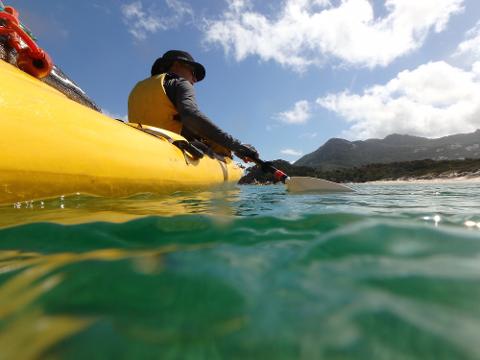 Duration: 6 Days (approx.)
Product code: FI2017
EXPLORE THIS SPECTACULAR BASS STRAIT ISLAND
Touring Flinders Island on land offers a dramatic array of scenery – lush countryside, granite mountains, white beaches and secluded bays. But seeing this island from the water intensifies its magnificence. As you're skimming over the blue waters surrounding the island, it seems the mountains rise from the sea and stand as granite overlords to the paddocks, bush and coastline.

The beaches are often bereft of humans with just the birds and wildlife and on the water the feeling is the same; just the birds above and the fishlife in the clear waters below.

TRIP PACKAGE INCLUDES:
Transport on Flinders Island, all meals (with an emphasis on fresh Flinders Island produce) and refreshments, a glass of wine each evening, five nights accommodation at Sawyers Bay Beach Shacks (shared facilities), all linen (bedding and towels), two highly-experienced kayaking guides, comfortable and stable double sea kayaks, all specialist paddling equipment (good-quality paddle, paddling jacket, spray deck, buoyancy vest and a dry bag) and National Park entry fees.
The trip also includes a final night gourmet dinner featuring local in season produce (including seafood and Flinders Island lamb) catered for by The Flinders Island Wharf.

2020 TOUR DATES
23-28 Feb
1-6 March
8-13 March - Fully Booked
15-20 March
(Days 1 and 6 are travel days)
COST
– $2500 person plus flights to Flinders Island